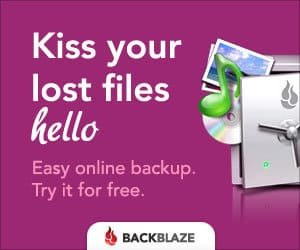 Please pardon our brief diversion from business as usual in order to do a little shameless promotion. Well, we'd actually like to take a moment to express our appreciation for a couple of our affiliates. These are obviously services that we use and have been happy with and therefore feel confident enough to share them with you.
First, we give big kudos to our web hosting company, BlueHost. Having managed numerous sites since 1995, we've dealt with many (MANY) different hosting companies over the years. In terms of shared hosting, BlueHost is definitely one of the best we've dealt with. We're not having constant email issues, hacking incident issues or some of the other pains we've commonly dealt with on other hosts. As an added bonus, they are truly affordable as well. If you sign up for a hosting account via the banner link below you'll also be helping the S-CARS.ORG site as we are part of the BlueHost affiliate program.

The next quick thank you and endorsement is for something I use on a personal level for backing up data on my home computers. While I do burn important documents to DVD and BluRay, it is also nice to have an all-in-one secure cloud based backup that I can access from anywhere. For this, I'm a happy Backblaze user. Simply sign up for an account for only $50 per year and download the Backblaze client. It works in the background uploading the contents of your hard drives with NO space or bandwidth restrictions. Pretty amazing given the low cost of the service. And yes, just as with the link above, every new sign up helps us a little via the affiliate program.

Finally there is Amazon. I've been a customer for years and a Prime member for just over a year and can honestly say I've not once had a bad experience with Amazon or their customer service. For this reason I have maintained an affiliate relationship for them for many years. Do some of your shopping using the link below and you'll help us a little thanks to some affiliate revenue.

There you have it. I do hope you find the affiliates above to be up to your standards as well. I'm always a user before I become an affiliate of anything so I won't plug something just for the sake of revenue. Your use of these services will benefit the PBVM which in turn helps pay our hosting costs as well as the cost of catalog acquisitions etc. Thank you very much for your support!